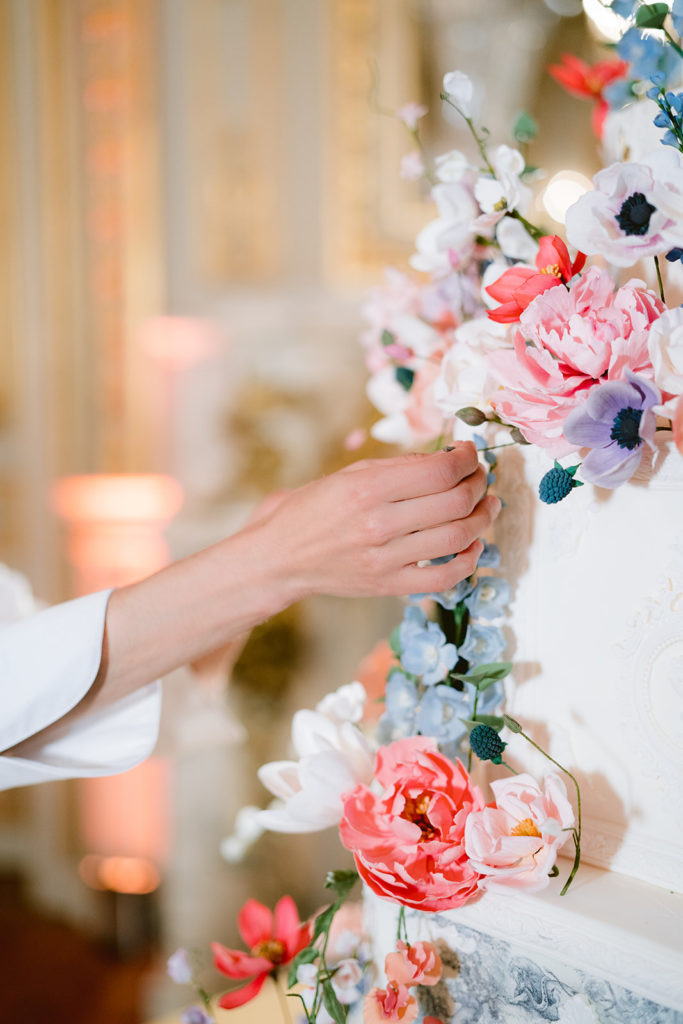 our vision

---
Convinced that the cake is not just a simple pastry but a real artistic piece of ornament, the Sugar Designer will make tailor-made creation the very essence of his profession.
The pastry becomes a refined setting defined by sophisticated clean lines and elegant proportions that contains a greed that attracts by its subtle and refined flavors.
Our House puts its know-how at the service of your imagination: when imagination and creativity give soul to each sugar piece and take you into a poetic universe.
Driven by the desire to innovate and to move forward's cake design, our artistic director Bouchra constantly draws on his creativity, cutting-edge technicality and artistic talents to create designs that are exquisite both in their style and in the precision of the details.
« Her signature : refinement and poetry »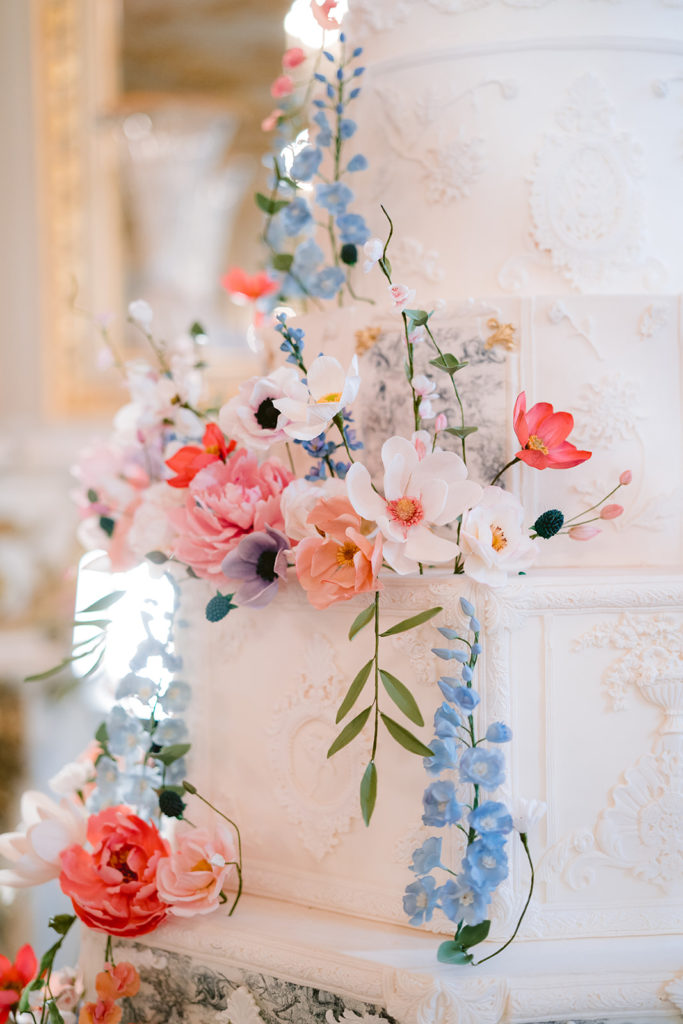 our know-how

---
With its experience in the service of large houses, Bouchra has a technical know-how perfected in more than 8 years of practice.
Because each piece is unique and requires specific skills, we multiply the edible materials and manufacturing techniques, to serve the most complex projects, with precision.
« When creation has no limit. »

Reminiscent of the sophisticated techniques of Haute Couture, our collections take you into an exclusive universe full of delicacy.
In addition, thanks to the excellence of our services, a real relationship of trust has been forged with our various customers and collaborators over the years.
« Each creation tells your story. »
The making of a cake is often associated with an event. Our desire is to transform each client's experience into a completely personal parenthesis, at the heart of creation.
portrait of the artist
---
Passionate about art since her childhood, Bouchra has always loved to create and work with materials. From pastry making to painting, passing through the modeling of figurines, the creative arts have always been part of his life.
A pastry graduate, Bouchra has specialized in French Haute Pâtisserie by creating exceptional sugar works of art.
Bouchra wanted to bring to this new trend of wedding cakes imported from the other side of the Atlantic, a touch of French refinement, modernity and elegance.
Multi awarded at the French and the World Cake designers Championship, Bouchra got the reward of the best top 10 cake artist in France and she is recognised as the most creative wedding cake designers in France.
Bouchra became definitively a world reference for creating the most meticulous and refined details and for making the bespoke exceptional wedding cakes in the most prestigious venues as Château de Vaux le Vicomte, Ritz Paris, Four Seasons George V and Crillon.

---